The second games of the 2011 FIDE Candidates Semi-finals were played today in Kazan. Like the game one games, both games in round two ended in draws. Kramnik opened the second game of his match with Grischuk by playing his favorite 1.Nf3. When Grischuk shortly after played his third move of the game 3...e5, the game became and English Opening. Kramnik gained and extra pawn in the game and tried to convert it.However cool defense by Grischuk made this impossible and the players agreed to a draw after 56 moves.In the other game, Boris Gelfand had the white pieces and he opened with 1.d4. Kamsky played 1...Nf6 and the two players soon entered the Grunfeld Defense. Both players have made extensive use of the Grunfeld in their chess careers. On move four of the game Gelfand played 4...Bg5 (ie.d4 Nf6 2.c4 g6 3.Nc3 d5 5.Bg5.) I believe this move was first played by Alekhine in his game against Grunfeld in the Vienna tournament of 1922. Kamsky chose to follow what Grunfeld did in that 1922 game by playing 5...Ne4. According to the Chessbase online database, Gelfand and Kamsky followed known opening theory until move 12 when Kamsky played the theoretical novelty 12...cxd4. A key moment in this game came on move 37 when Gelfand was able to gain a passed d-pawn on the fifth-rank.Then on move 38 Kamsky decided to sacrifice a pawn. The players then exchanged knights and Kamsky was able to regain his pawn on move 40. When the player's last two bishops were exchanged on move 47, the ending became a rook and pawn type with Gelfand still having his passed d-pawn, while Kamsky had no passed pawns. However, on move 50 Kamsky gained a passed h-pawn on the h4-square to gain counterplay.However the American gave this pawn up, only to recapture Gelfand's a-pawn moments later. Gelfand then captured a pawn on move 56 to leave the position as this: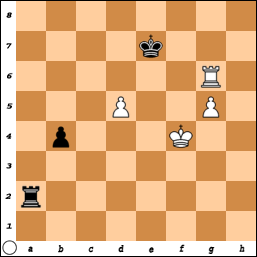 Despite being down a pawn Kamsky was able to draw this position on move 62 when Gelfand gave up a pawn (his g-pawn:In the diagram below Kamsky has just captured on g5.)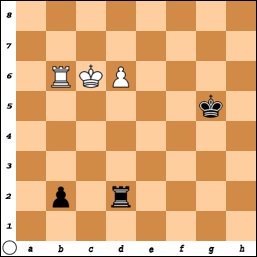 Despite both players having pawns ready to queen on their seventh rank they agreed to a draw on move 66 with the final position being this: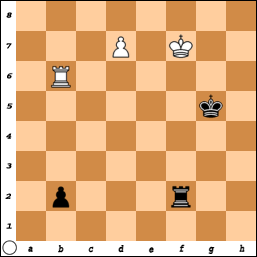 Here are the moves from both of these games:
After two games in both matches score is 1:1.
Round 3 will be played tomorrow, on 14 May, 2011. The games are scheduled to start at 03.00 p.m. local time. Kamsky will have the white pieces against Gelfand and Grischuk will have the white pieces against Kramnik.