I just played through an amazing chess game from the recently concluded European Individual Men's Chess championship.I am referring to the game between Grandmasters Bareev and Stefansson from round 3. The players played these opening moves in their game:
[Event "11th EICC Men"]
[Site "Rijeka CRO"]
[Date "2010.03.08"]
[Round "3"]
[White "Bareev, E."]
[Black "Stefansson, H."]
[Result "1-0"]
[ECO "E20"]
[WhiteElo "2667"]
[BlackElo "2574"]
[PlyCount "41"]
[EventDate "2010.03.06"]
[EventType "swiss"]
[EventRounds "11"]
[EventCountry "CRO"]
[Source "Mark Crowther"]
[SourceDate "2010.03.15"]
1. d4 Nf6 2. c4 e6 3. Nc3 Bb4 4. Nf3 c5 5. g3 cxd4 6. Nxd4 O-O 7. Bg2 d5 8.
cxd5 Nxd5 9. Qb3 Qa5 10. Bd2 Nc6 11. Nxc6 bxc6 12. O-O Bxc3 13. bxc3 Ba6 14.
Rfd1 Qc5 15. e4 Bc4 16. Qa4 Nb6 17. Qb4 Qh5 18. Be3 Be2 19.Rd2 Rab8
I found that all of these moves had been played before,according to my database the position after move 19 had been reached 12 times in previous games.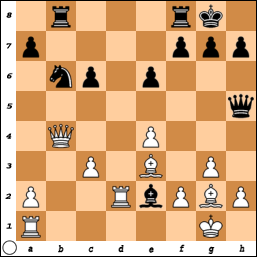 Now, Bareev played a move which had never been played before in a recorded game in my large database of games, that being:
20.Qd4 N
(N stands for novelty). So the position became this: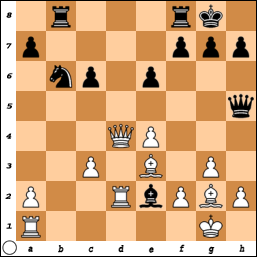 Stefansson responded to this move by playing:
20....Nc4?!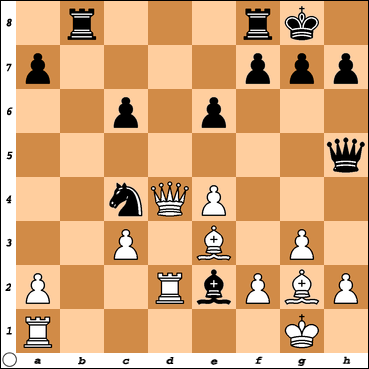 and after Bareev's reply of
21.g4! Stefansson resigned! 1-0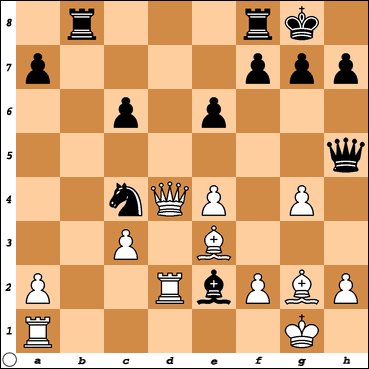 Why did Stefanson resign?
Because after 21. g4! two of Stefansson's pieces, his queen and his bishop are attacked,one must be lost!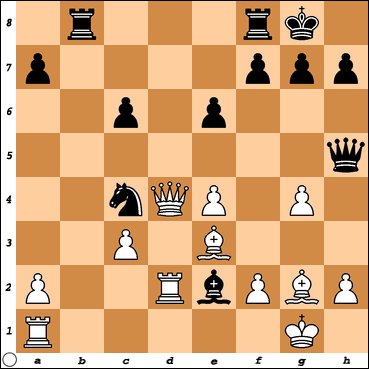 If black were to now play
21... Qxg4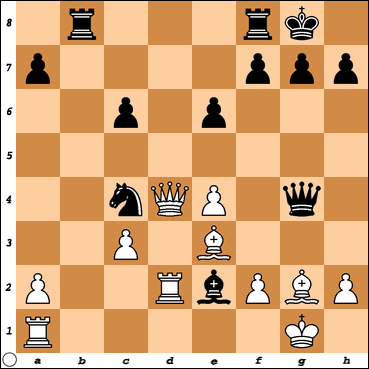 After
22.f3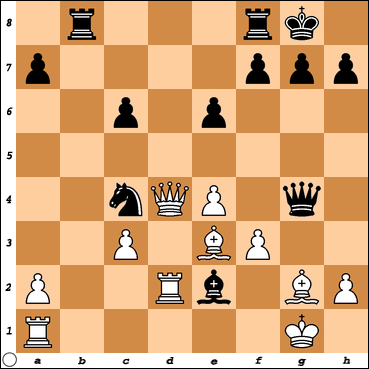 22...e5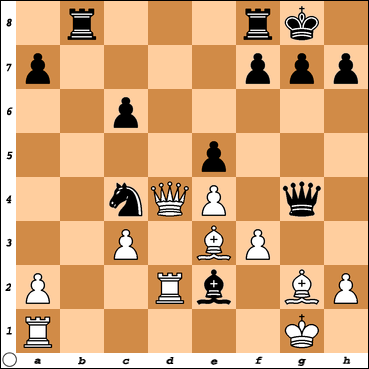 23.Qc5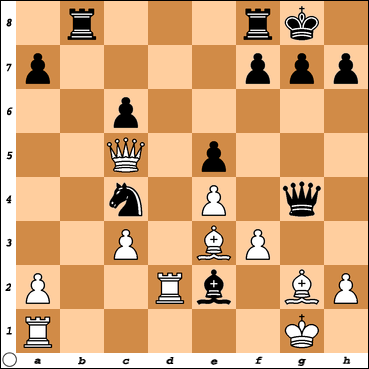 Both the black queen and bishop are attacked, and after
23.....Bxf3
He has to get something for his bishop!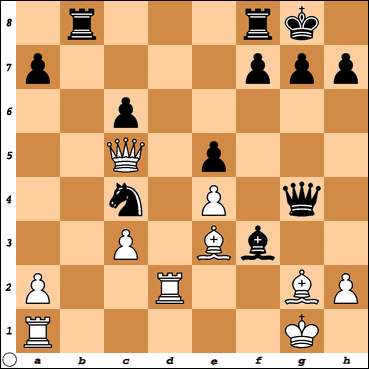 24.Qxc4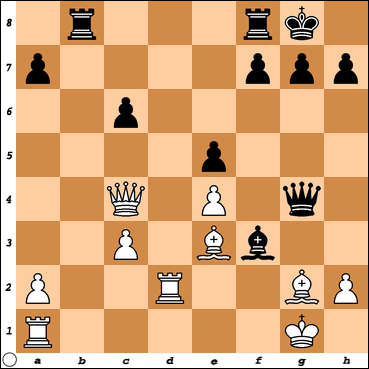 Bareev would be up a piece for two pawns,so Stefansson resigned. In effect Bareev only had to play one move to win this game, and conversely Stefansson only played one move, a move which was dubious at best and due to this move he lost this game!