The third round of the 2010 Linares Chess Tournament was played today in Spain. All three games ended in draws, however, this was not without some very interesting and exciting play on behalf of the players.Grandmaster
Francisco Vallejo Pons of Spain played an exchange sacrifice involving his queen in his game against GM Boris Gelfand of Israel
This was the position on the board just before Vallejo Pons played his exchange sacrifice: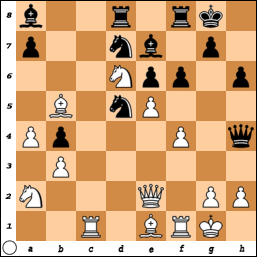 Now after the move 21...Qxf4?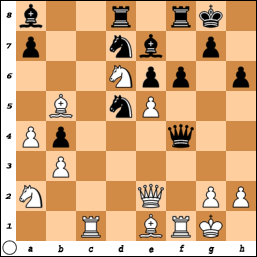 The game continued:
22.Rxf4: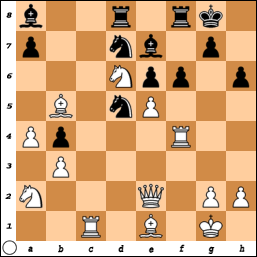 22....Nxf4: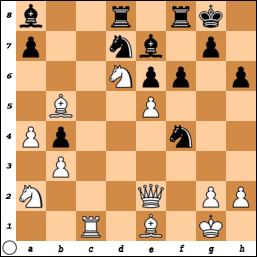 23.Qc4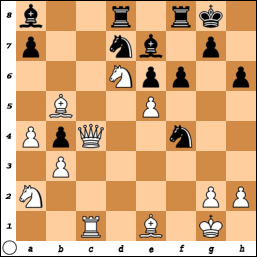 23....fxe5: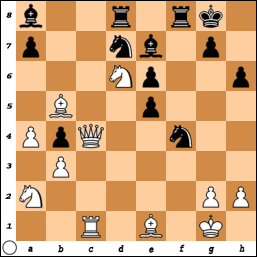 The players went on to draw the game in 42 moves. The program Deep Rybka 3 was unkind regarding Vallejo Pons exchange sacrifice, assigning it a ? (bad move symbol) when I allowed the program to analyze the game.
The results of all the games in round 3 are as follows:
Ronda 3: Lunes, 15.02.2010

L. Aronian

1/2

V. Topalov

B. Gelfand

1/2

F. Vallejo

V. Gashimov

1/2

A. Grischuk
PGN
These draws mean the following standings exist in the tournament after 3 rounds of play:
| | | | | | | |
| --- | --- | --- | --- | --- | --- | --- |
| 1. | Topalov, Veselin | 2 | g | BUG | | 2805 |
| 2. | Grischuk, Alexander | 2 | g | RUS | | 2736 |
| 3. | Vallejo, Francisco | 1,5 | g | ESP | | 2705 |
| 4. | Aronian, Levon | 1,5 | g | ARM | | 2781 |
| 5. | Gashimov, Vugar | 1,0 | g | AZE | | 2759 |
| 6. | Gelfand, Boris | 1,0 | g | ISR | | 2761 |
Here are the pairings for round 4 of the tournament (the player on the left has the white pieces in the game):these games will be played tomorrow (Tuesday, February 16th):
B. Gelfand

-

V. Topalov

V. Gashimov

-

L. Aronian

A. Grischuk

-

F. Vallejo