Grandmaster Magnus Carlsen of Norway has won the top section at the 2010 Corus Chess Tournament. Carlsen finished with a score of 8.5 points in the gruelling 13-round tournament. Alexei Shirov of Spain and Vladimir Kramnik of Russia finished tied for second with identical scores of 8 points. Here are the results from the last round of play in the Grandmaster A Section (the player on the left had the white pieces in the game):
Group A: Round 13 - Sun. Jan. 31st
Loek van Wely - Vishy Anand
½-½
Nigel Short - Jan Smeets
½-½
Hikaru Nakamura - Sergey Tiviakov
1-0
Magnus Carlsen - Fabiano Caruana
½-½
Vassily Ivanchuk - Peter Leko
½-½
Alexei Shirov - Leinier Dominguez
½-½
Vladimir Kramnik - Sergey Karjakin
½-½
As far as I am concerned the main story concerning the last round of play in Group A, was that Grandmaster Alexei Shirov missed a win in his last round game against Dominquez. In the following position, the two players agreed to a draw: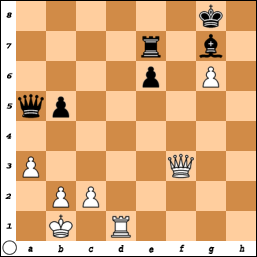 Dominquez had just played the move 30.....Bg7?? which is a terrible blunder which Shirov did not realize.This is a fact because Shirov could now win the game:
31.b4!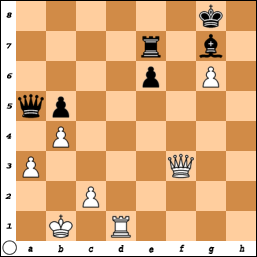 Now after:
31...Qc7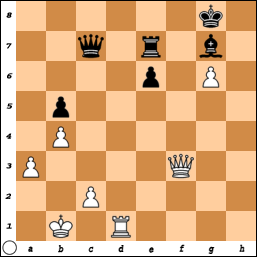 Shirov could now win by playing:
32.Qa8+!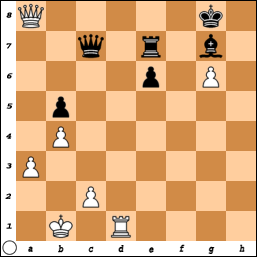 Now Dominquez can only play one move to prevent checkmate, that being:
32..... Bf8[]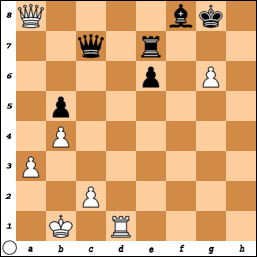 Now, if Shirov were to play:
33.Rf1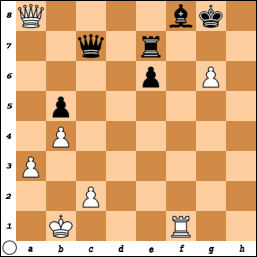 This again would leave his opponent with only one move to prevent checkmate,that being:
33...
Rf7[]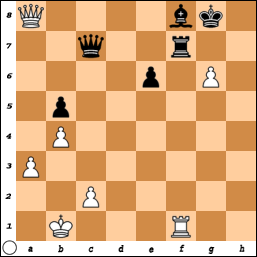 (ie.34.Qxf8 checkmate was threatened). 34.gxf7+ Qxf7

a)

If 34...Kh7?? 35.Qg2 Threatening 36.Qg8+ 35...Qh2

(35...Kh6?? 36.Rh1+ Qh2[]

the only move

37.Rxh2#

checkmate)

;

b)

34...Kg7?? loses to 35.Qg2+ Kh7

b1)

35...Kh8?? 36.Qg8#;

b2)

35...Qg3 36.Qxg3+ Kh7(36...Kh6 37.Rh1#)

37.Qg8+

(37.Rh1+ Bh6[]

the only move

38.Qg8#)

37...Kh6[] the only move 38.Rh1# checkmate; ; ]
You can play through other variations relating to this ending (which I provide after the last diagram above) by using Chessviewer Deluxe at the top of page one of my blog. Click on the Shirov-Dominquez game and these variations you see above can be examined.